Whether you're trying to lose weight or just trying to take care of yourself, these tips will help you stay healthy – both physically and mentally.
As of this writing, we're still waiting to hear when Houston will re-open. There's a possibility that you may find yourself back at work in the coming days. However, it's clear that there may still be many of us that are stuck at home even as some restrictions are loosened. And please remember, when you do return to work to practice social distancing as much as possible, wear masks when necessary, and practice good hygiene such as handwashing.
Right now, it can be hard to focus on losing weight. So, the first (unofficial) tip is that it's okay not to! If you have a sick loved one, if you or someone you know is an essential worker, if you're struggling financially, if you're having to spend most of your day taking care of your children — then there are more important things in life right now than losing weight.
But whether you're still trying to shed pounds or life has thrown you a curveball, it's always important to take time for yourself to stay healthy. These tips are designed for anyone and everyone who is trying to stay healthy right now, regardless of your weight loss goals.
Reduce Stress.
Reducing stress is good for your mental health, your physical health, and your weight loss efforts. There may be very little you can do about the current situation (except practice good hygiene like hand washing), but you can change your stress levels.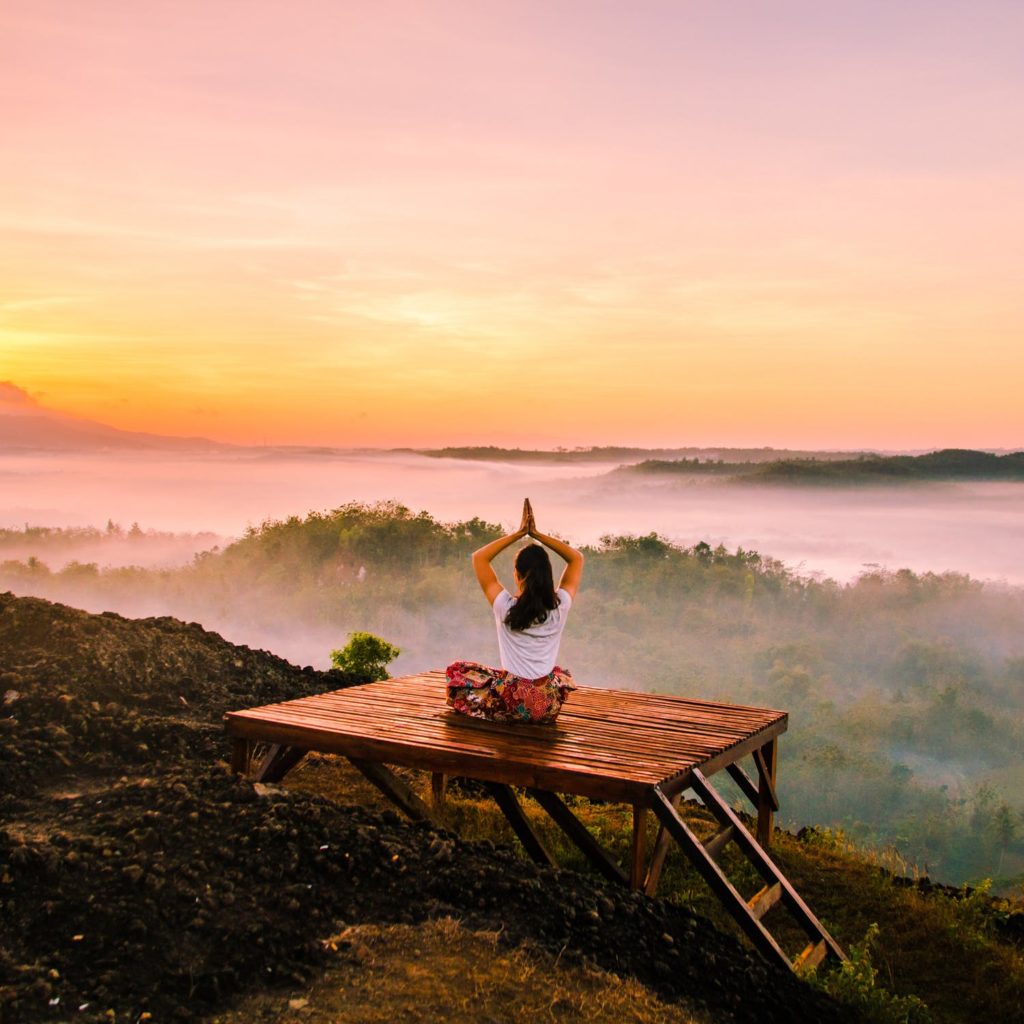 Meditate. I know, I know. You're not a person who meditates. It's for hippies and people who wear crystals. But meditation can be incredibly helpful for relieving stress, and there are many many ways to meditate. It can be done in as little as 5-10 minutes, seated in a chair or laying down, eyes open or closed. There are plenty of free guided meditations available via Podcasts or YouTube. If you're interested, this 10-minute guided mediation is a good place to start.
Engage in Physical Activity. Despite how it may feel, it's not illegal to go outside (though it does require a mask for Harris Country residents starting April 27). A brisk 15-minute walk – and even the presence of some greenery – has great stress-relieving benefits. Other options include yoga or an at-home exercise program. But studies have shown that even looking at pictures of trees can reduce stress levels, so get outside if you can. Just remember to keep a safe distance.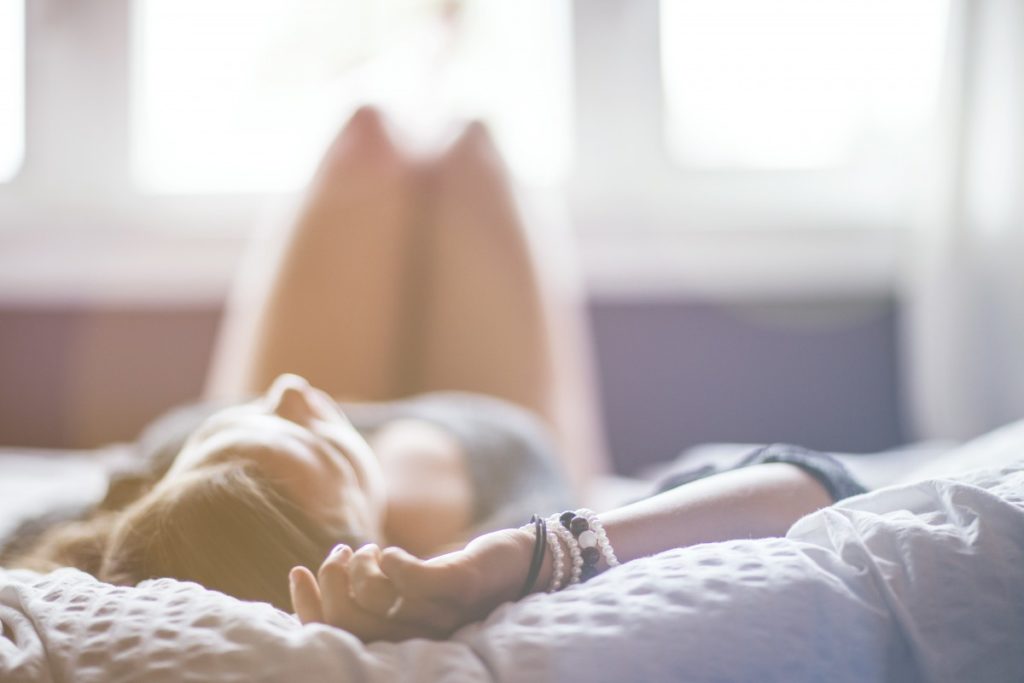 Get Plenty of Sleep. Now's not the time to stay up late every night just because you can. If you're able to, use this time to catch up on your beauty sleep. Your body will thank you, you'll experience less stress, and you'll see benefits when it comes to losing weight as well.
Avoid Caffeine. We all know that too much caffeine can make you jittery.Avoiding caffeine altogether may sound like an impossibility for many, but even reducing intake has been shown to improve sleep and reduce overall levels of anxiety.
Meal Plan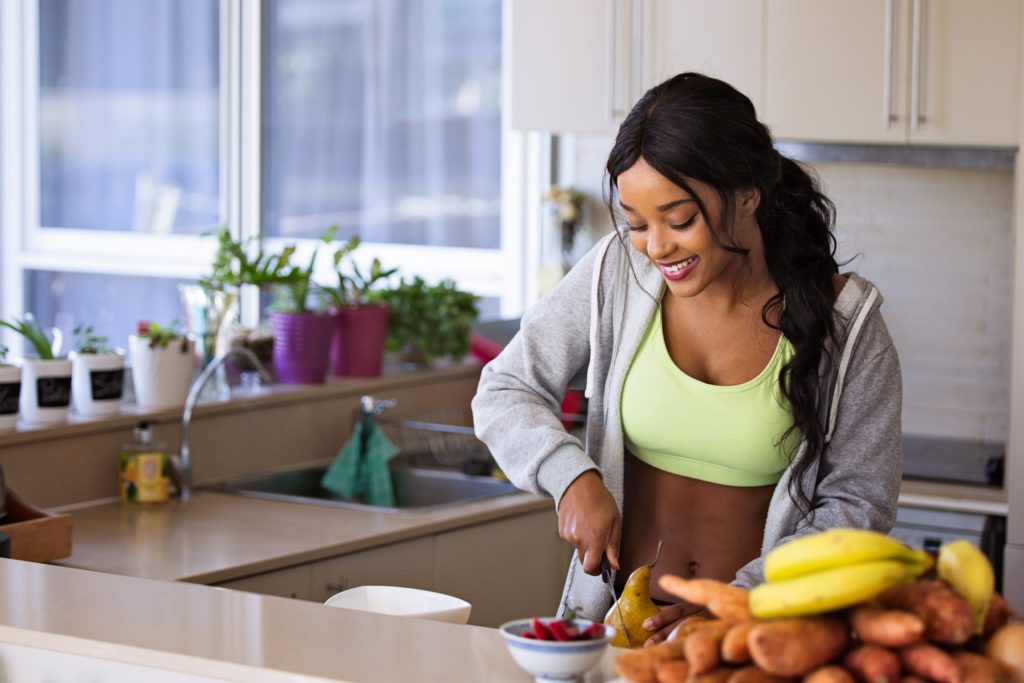 Most of us are taking fewer trips to the grocery store and eating out less right now, which makes meal planning almost a necessity. Take time before you go to the grocery store to plan out the meals you need to make for the week. Portion out food you'll need for each meal, and prep items that you can make ahead – like chopping vegetables. The ready availability of healthy options is your first defense against spending money on take-out.
Don't Load Up on Snacks. The downside of buying in bulk is the risk of buying more food than you actually need. If snacks are available, they will be eaten, especially when they're staring you in the face. If you can't avoid snacking, buy healthy snacks like carrots, grapes, or celery and ranch. Portion them out and place them in a container so that you have them ready to go when hunger strikes.
Find an At-Home Exercise Program
If you do have free time, now is as good a time as any to get in shape. Exercise reduces stress, burns calories, and builds strength and conditioning. No matter when business re-open, for many that gym membership is going to be an unwelcome expense. Bodyweight exercises are especially popular as they require little-to-no equipment. Some options to get you started include Zuska Light's Bunny Slope Workout or Chloe Ting's 2020 Flat Tummy Challenge.*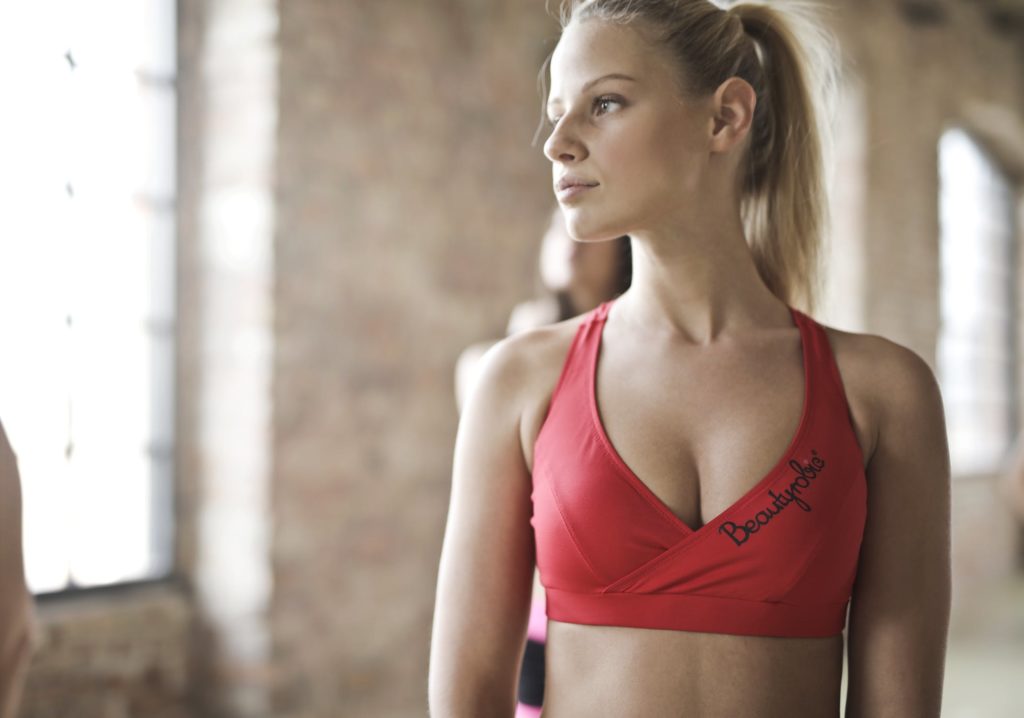 Get 15 Minutes of Sun. Vitamin D deficiencies can have a real impact on mood. If you're stuck inside and not getting your daily sun exposure, give yourself a 15 minute break (between the hours of 10am and 5pm) and get outside (of course, wearing the required mask if you're in Harris County).
Remember to Take Your Vitamins. Natural sources are always better, but vitamins can bolster your body's normal everyday functioning. When your body's happy, you just feel better. This includes supplements like Slimprex and Lipo B.
* Please note that these are not medical recommendations and are only provided as examples. Discuss any exercise program with a physician before beginning.