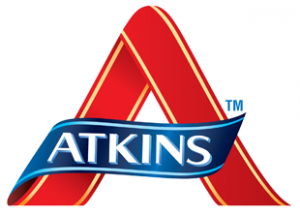 The Atkins Diet was created in 1972 by Dr. Robert Atkins, but it didn't become popular in the mainstream until he published his book Dr. Atkins' New Diet Revolution in 2002. Since then, there's hardly a soul in America that isn't familiar with the Atkins Diet. This low-carb, high-protein diet launched a phenomenon that is still discussed today.
About the Atkins Diet
The Atkins Diet does not cut all carbs out of the patient's diet. However, it is considered a very low carb diet. At the beginning of the diet patients are instructed to not consume more than 20 grams of carbs per day.
The Atkins Diet consists of four phases.
During the first phase, followers of the Atkins diet are instructed to introduce their body into the low-carb lifestyle by consuming less than 20 grams of carbs per day. Instead, they should focus on eating lots of leafy greens and protein. This phase lasts for two weeks.
After two weeks, followers should slowly begin to add more nuts and low-carb vegetables into their diet. Low carb vegetables include broccoli, asparagus, celery, cauliflower, brussel sprouts, eggplant, spinach, tomato and more.
When patients get close to their weight loss goal, they can begin adding more carbs into their diet to slow down the weight loss process.
Once the patient has reached their goal weight, then they can start adding carbs back into their diet. However, they should add carbs back into their diet slowly until they discover how many carbs their body can handle without regaining weight.
Atkins Diet Meals
Foods to Avoid
While on the Atkins Diet, patients should avoid eating sugary foods, including soft drinks, fruit juices, and desserts. However, there are plenty of not-so-sugary recipes for desserts that will still fill a sweets craving. For example, patients can make a chocolate cinnamon smoothie by substituting unsweetened almond milk.
Grains including wheat, rye, barley, spelt, and rice should be avoided. Patients should also avoid vegetable oils, trans fats, and "diet" or "low fat" foods.
Patients are allowed to eat fruits and vegetables that are low-carb. Fruits that should be avoided include pears, apples, oranges, grapes, and bananas. Vegetables that should be avoided include carrots and turnips. However, after the first phase of the diet plan, patients will be allowed to slowly reintroduce these items back into their diet.
Foods to Eat
Meat, seafood, and protein are the base of the Atkins Diet. Patients will be instructed to eat a lot of beef, pork, chicken, salmon, trout, eggs, and more. Low carb vegetables should also consume a large portion of the diet, including tomatoes, spinach, broccoli, and others.
Patients should have no problem eating dairy. However, the dairy that they consume, including butter, cheese, and yogurt, should be full-fat, not non or low fat.
Finally, patients may consume nuts and seeds including almonds, walnuts, pistachios, and sunflower seeds. These should be slowly reintroduced into the diet after approximately two weeks.They can also consume healthy fats like avocados, coconut oil, and extra virgin olive oil.
Sample Meal Plans
One of the main reasons why people like the Atkins Diet is because there is no calorie counting involved. Below is a sampling of what can be eaten for breakfast, lunch, dinner, and as a snack while on the Atkins Diet.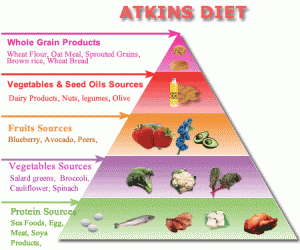 Breakfast: Breakfast burrito with eggs, red peppers, scallions, and jalapenos wrapped in a low-carb tortilla. Served with salsa and tabasco sauce on the side.
Lunch: Chef salad with chicken, bacon, tomato, avocado, and cheese.
Dinner: Beef kabobs with an endive, cucumber, and tomato salad.
Snack: Ham and cheese rolls.
Plus, most patients find it very easy to still follow the Atkins Diet when they go out to eat at a restaurant. We suggest picking a meal where the main component is a fatty meat or fish. Then, substitute the carbs with extra vegetables.
Good Candidates
Good candidates for the Atkins Diet may include patients who are looking to lose weight, suffer from energy crashes throughout the day, or have trouble sleeping at night. This means that many people may be good candidates for a low-carb diet like the Atkins Diet. However, there are some who the Atkins Diet would not be best for. Although possible, it will be difficult for vegetarians or vegans to properly follow the Atkins Diet. Patients should speak with their healthcare provider about any dietary restrictions prior to choosing the Atkins Diet. Patients should also speak with their healthcare provider before choosing any diet plan if they have a history or disordered eating.