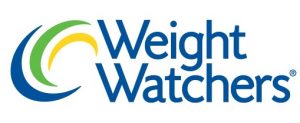 Weight Watchers was founded in 1963 in Queens, NY. Weight Watchers helps patients lose weight, while also promoting a healthier lifestyle.
About Weight Watchers
The goal of weight watchers is not only weight loss, but also gaining long-term healthy diet and exercise habits that help keep the weight off.
There are no foods that are "off limits" exactly. Instead, Weight Watchers focuses on eating foods that are not only nutritionally complex, but also promote fullness. All foods are assigned a SmartPoints number to make navigating meal options easier. In this way, subscribers not only eat healthier, but they also eat less in the long-term. Combine this with earning FitPoints through exercise and Weight Watchers subscribers can lose on average a few pounds per week, although results vary between each individual.
Benefits
No fixed Membership period
Promotes change in mindset that leads to healthy eating
Easily check SmartPoints values while out and about
No foods are "off-limits"
Access to thousands of recipes on the Weight Watchers website and mobile app
Accessible for vegetarians and gluten-free eaters
Makes eating at restaurants feasible
Easy to earn FitPoints by doing normal activities like cleaning the house
Group support or one-on-one coaching available
Food
With the Weight Watchers diet plan, there is more to eating healthy than just counting calories.
In 2015, the company launched the Weight Watchers Beyond the Scale Program, which assigns food and beverages a SmartPoints value. The SmartPoints value of a food is determined by its nutrition content. This can be calculated easily online by entering the number of calories and the number of grams of sugar, saturated fat, and protein in a given portion of food or beverage. In general, the lower the SmartPoints number, the longer the food will keep patients feeling full and the less empty calories it contains.
Subscribers are allowed to eat anything they want since no food is off-limits. However, in order to reap the benefits of the Weight Watchers diet, it's important to not surpass the daily SmartPoints target. Most fruits and vegetables count as zero-point foods, which means patients can eat as many as they'd like in order to feel full. However, fruit juice, starchy vegetables, and dried fruit are not zero-point foods. Alcohol also has SmartPoints values, so it is important to drink in moderation. When in doubt, it's best to check the SmartPoints value by easily accessing the OnlinePlus database.
Exercise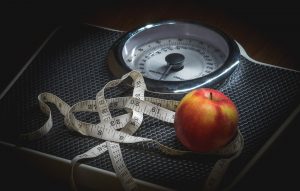 In the same year that Weight Watchers revamped with its 2015 Beyond the Scale Program, they also introduced FitPoints. FitPoints help monitor activity and exercise. Depending on their initial assessment, each individual will have their own FitPoints goal. Points can be achieved doing anything from cleaning the house to running a marathon. The goal of the FitPoints system is to help patients find new, fun ways to get exercise that also works into their daily schedule. Furthermore, Weight Watcher FitPoints can easily sync with popular activity monitoring apps, including Fitbit, Jawbone, and Apple Health.
Cost
In order to get the full benefits of Weight Watchers and achieve optimal success, patients are encouraged to subscribe to a Weight Watchers plan that works for them. All new Weight Watchers subscribers are asked to pay a $20 fee up front to join and then select one of the following plans.
OnlinePlus: This includes access to digital tools such as SmartPoints and FitPoints calculators, plus a 24/7 chat service. This costs $19.95 per month.
Meetings: The Meeting subscription option offers access to all OnlinePlus tools, plus unlimited in-person meetings. These meetings are designed to give patients support not only for short-term weight loss, but long-term lifestyle changes. It is facilitated by a Weight Watchers leader who has already lost weight on the program and has managed to keep it off. This plan costs $44.95 per month, but also has the option of pay-per-week.
Personal Coaching: The Personal Coaching subscription offers access to all OnlinePlus tools, plus one-on-one meetings with a Weight Watchers Coach. This subscription costs $54.95 per month.
Total Access: The Total Access Plan offers access to all of the above: OnlinePlus capabilities, unlimited in-person meetings, plus one-on-one meetings with a Weight Watchers Coach. This costs $69.95 per month.
None of the Weight Watchers subscription plans include the cost of food or exercise. Weight Watchers believes that patients should find ways to easily incorporate the Weight Watchers curriculum into their own lives. This should help patients not only lose the weight, but keep the weight off in the long-term. In fact, some Weight Watchers subscribers maintain their subscription even after they've reached their goal weight.