One of the most popular methods of losing weight is by going low-carb — in large part because it's relatively simple, but also because it's very effective for so many people. It can be difficult to adjust to, but once you get the hang of it, it's pretty easy. Other major perks include not counting calories or having to buy special products or supplements.
Like any new diet, the beginning is the hardest part. So here are some low-carb diet foods and 5 easy weight loss tips for people ready to shed some pounds once and for all.
5 Best Low-Carb Diet Foods
Finding low-carb foods to eat isn't particularly difficult, but it can require some research. Thankfully, the internet is quick to help us figure out how many carbs any given food has. To get you started, here are the major guidelines you should stick to:
Meat – Beef, turkey or chicken — it's up to you.
Fish – Some seafood is considered better for you than others, but you can't go wrong with wild salmon. Others that are generally easy to find include cod, trout, tilapia and tuna (yes, even the flakey stuff in pouches and cans — preferably packed in water).
Eggs – The incredible edible egg! Eggs are every low-carb dieter's best friend. Cook
them however you like: scrambled, poached, fried, etc. Just make sure any toppings you use are low-carb.
Non-Starchy Vegetables – The general rule of thumb with "non-starchy" veggies is that they should be grown above ground. However, carrots are an exception to this rule. This
is a good time to find new ways to cook veggies that really pack in the flavor, like
roasting with seasoning instead of steaming.
Natural Fats – Think fats that aren't heavily processed, or are whole. Avocados and olive oil are great options — even full-fat dairy (reduced fat will have more sugar) and butter (not margarine or butter substitutes) are approved low-carb foods, though in moderation, of course.
As with any weight loss plan, it's important to stay hydrated, so drink lots of water. Additional low-carb beverages include black coffee and tea. If you want an alcoholic beverage on occasion, stick to red wine, which has fewer carbs than most beer.
Try to stay away from starches and sugars, like bread, pasta, potatoes, candy, pastries and beer. If you're going to eat grains, make sure they're whole grains so you get more fiber and don't feel hungry quite so soon.
Eat when you're hungry (staying hydrated will help you determine if you're actually hungry), and stop when you're starting to feel full. It's honestly that simple. Here are some low-carb diet tips to keep in mind.
5 Best Low-Carb Weight Loss Tips
Plan All Your Meals and Snacks
One of the best weight loss tips of all time is meal planning and preparation. It truly is the secret to success because it helps you eliminate impulsive choices — especially if your schedule is jam-packed. It's easy to decide you don't feel like cooking and just pull through the drive-through for a burger on your way home from work. But if you have dinner planned and partially prepped, you're less likely to cave.
Meal prep doesn't have to mean lining up dozens of multi-compartment containers and an entire day's worth of cooking (though it can if you prefer that kind of method). Meal prep can be as easy as 1-2-3:
Planning all your meals, especially meals you often get frustrated with.
Cooking what you can ahead of time.
Keeping healthy snacks in the fridge (and maybe also your purse or glove compartment).
Taking a few extra minutes to cut up peppers or carrots for snacks, marinating chicken, or prepping your starch substitutes (more on that later) can save you loads of calories when you're rushed and don't feel like doing much of anything. Trust us: this is the most important part.
Concentrate on One Meal at a Time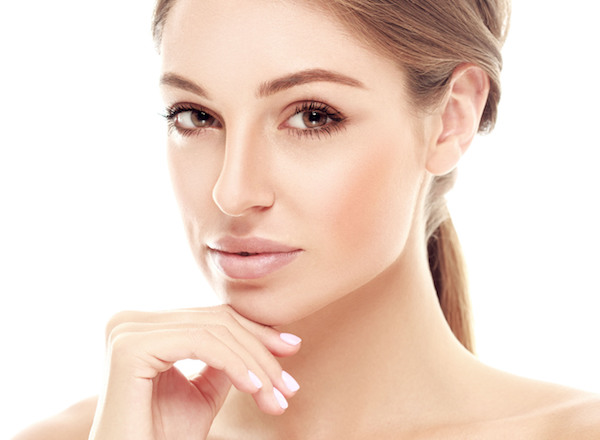 Think about what you usually eat for breakfast, lunch and dinner. If you have oatmeal for breakfast, a sandwich for lunch and a heavy dinner with pasta or potatoes, you may want to consider cutting back on some of those carbs at one meal for a while.
For example, you could opt for romaine or iceberg lettuce wraps instead of a traditional sandwich at lunch. This helps you get another serving of vegetables in, and keeps those carb counts low. Eat your wrap with a piece of lower-carb fruit or a couple of hard-boiled eggs.
If want your lunchtime grains and are keeping a moderate carb count, see if a smoothie in the morning works out better for you. Smoothies often give people a boost of energy in the morning (thanks to the sugar in the fruit), which can help curb any mid-morning slump at work.
If you're trying to be more strict about carbs, try making eggs in the morning or preparing egg muffins with veggies ahead of time.
And for dinner, make lots of vegetables and skip the rice or pasta. Salmon (try this recipe!) with green beans or tilapia (even cooked in a sauce or sautéed in butter and lemon juice) with steamed broccoli should provide enough protein to keep you satisfied through the evening.
If you can't manage to skip the rice, make sure you watch your serving size.
Substitute Veggies for Carbs (Zoodles and Cauliflower)
One of the best tips for low-carb dieters is creating "carbs" out of low-carb veggies. Cauliflower has been popular for quite some time now, but lately, zoodles have been getting a lot of attention.
Because zucchini is such a healthy, but meaty vegetable, someone (undoubtedly a genius) had the idea of spiralizing it and creating a pasta-like dish. Others choose to use a julienne peeler for more manageable "pasta" pieces. There are plenty of ways to incorporate zoodles into your low-carb diet — just watch what you're pairing them with.
Cauliflower is incredibly versatile and has been used in "pizza crusts," mashed "potatoes," and all kinds of trick-you-into-thinking-it's-bread kind of dishes so you can feel like you're splurging without the guilt. In fact, cauliflower "potatoes" paired with roasted turkey may just trick you into thinking you're eating Thanksgiving dinner.
Pro tip: the key with cauliflower mashed "potatoes" is to get them really dry. After you steam the cauliflower to cook it, put the florets on a baking sheet with salt, pepper and olive oil and let them roast for 15 minutes or so (just so they're dry and perhaps a bit browned, but not scorched). This will draw out the water so your "potatoes" are thicker — like actual mashed potatoes.
Feel free to throw some garlic in the food processor when you're whipping them up.
Track Your Macros
Though low-carb diets don't require you to log your food or count your calories, most people find it helpful to make sure they're sticking to their plan. Doing so through an app (like Fitbit's app or MyFitnessPal) that calculates your macronutrient profile for you can eliminate the guesswork.
Moderate low-carb diets often recommend eating anywhere from 20 to 50 grams of net carbs each day. More liberal recommendations may mean 50 to 100 grams per day.
If you're beginning a low-carb diet for the first time and you usually incorporate a lot of grains into your diet, it may be a good idea to start off slow.
Go Full Keto
For people who really need their diet to have a strict set of guidelines, keto may be a good course of action. The keto diet is a very low-carb, very high fat diet specifically designed to put your body into a mode called ketosis, which means your body doesn't have enough carbohydrates, so it begins to use your fat reserves as fuel instead.
The keto diet recommends the following macronutrient balance:
Fat: 60-75% of calories
Protein: 15-30%
Net Carbs: 5-10% (net carbs equals total carbs minus fiber)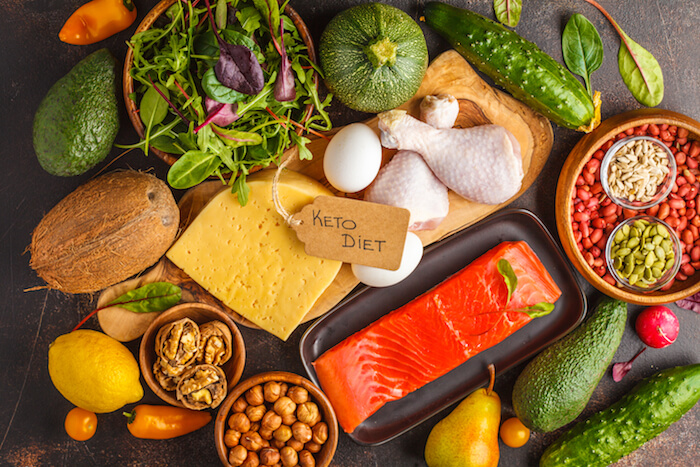 One of the most difficult things about this diet is the fruit restrictions. Foods like apples, bananas and oranges tend to have higher net carb counts, but because of the high fiber content of berries, you can eat those in moderation.
In addition, people have a difficult time eating such a high quantity of fat. While trying the diet as an experiment, one registered dietician said she sometimes ate a tablespoon of olive oil if she felt hungry around midnight.
If you're planning to try keto, be sure to check with your doctor first. There are some circumstances in which such a high fat diet would not be recommended, and there is a lot of debate over whether or not keto is actually a good idea — people lose weight on it, but the long-term effects of being on such a high fat diet are still unknown.
Need Weight Loss Help?
Some medical conditions may make this diet a poor fit for you, such as diabetes or high blood pressure, and if you're breastfeeding.
If you're considering a low-carb diet, make sure you discuss it with your doctor first.
Remember that a healthy diet doesn't mean giving up dessert or glass of wine. It means choosing the healthy option more often than not and minimizing your vices. If you know you're going to a birthday party later in the week and you want to eat cake, be stricter about your diet the rest of the week, and make sure you get plenty of exercise.
Life is about balance, and at Houston Weight Loss, our main goal is to help our clients find the balance that works for them. To help you achieve your goals, we offer weight loss counseling, appetite suppressant programs and supplements designed to help you lose weight.
If you feel like you need some help getting down to your goal weight, get in touch with us today for a consultation at either of our convenient locations!